Copywriting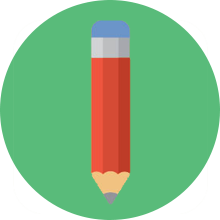 We love to write. Cut us and we bleed ink, or whatever it is keyboard keys are made from (plastic?!). Anyways, you get the picture. We can create reams of punchy SEO content or roll out the sexiest prose conceivable.
So whether you need content for your blog, brochure or birthday card we've got your back. Our stylish wordsmiths are all ardent bloggers, poets and lyricists with more degrees than an Egyptian summer.
Combined, almost half a million (yup, that's 500,000 folks) people are reading their wonderful words monthly through their personal network of blogs. Now that's some serious credibility. So hit us, what do you need...